Proposals include penalties for private security firm delays, longer court hours and more use of technology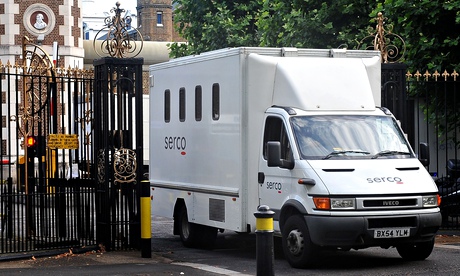 http://static.guim.co.uk/sys-images/Guardian/About/General/2015/1/22/1421959957921/Serco-prison-van-leaving–011.jpg


Private security firms that delay delivering prisoners to court should be subject to stiff financial penalties, according to a judge-led review of the justice system.

Sir Brian Leveson's recommendations for improving efficiency of the country's outdated criminal proceedings include proposals for extending the hours of magistrates' courts, expanding the use of video technology and providing more body cameras for police officers. Parliament, it is suggested, may also want to consider when defendants should have the right to opt for more expensive jury trials.

The report, commissioned by the lord chief justice, Lord Thomas of Cwmgiedd, will be a challenge for the Ministry of Justice given that it calls for transitional funds for transferring to new systems of...

Continues, Read More...